SEASON 5 REGISTRATION IS NOW LIVE AT : http://dota2pk.com/threads/1-vs-1-tournament-s05.281/
------------------
1 vs 1 Tournament SEASON 4.
Winner takes all.
Prizes :
2014 International Compendium and 500 Compendium Points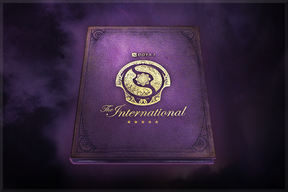 Games Rules : Same Hero & Mid only. No Soul Ring, No Neutrals, No EarthShaker creep blocking. -
Thank you @aNtY._.MaG3 2 & @H.its for the edit
Playing Server : Preferably be SEA.
To Play : Opponents will be sent out a private msg from
@Pooya
or
@Tultras
doing a coin toss to decide who picks first and second. Upon tie breaker there will be another coin toss.
To Win : 3 Kills or Two Towers. -
Thank you @H.its for the edit
Last date for entry Monday 21st July 2014.
Reply below to participate in the tournament.
---
Anyone else willing to donate then kindly contact me.
Members willing to help stream the match live and be part of the referee team kindly contact me.
Participants of our 1 vs 1 Dota2 Tournament. This image will update automatically as the results start pouring in.
Voluntary Referees
Teams wishing to show of their talents can participate in our 5 vs 5 tournament :
http://dota2pk.com/threads/5-vs-5-tournament.267/
Last edited: